wiki.Alumni.NET - Your Location Information Resource
Category:Asia/Philippines/Batangas/Talisay/Taal Lake Yacht Club/
From wiki.Alumni.NET
(Difference between revisions)
Line 4:
Line 4:

* Phone: +63-43-773-0192

* Phone: +63-43-773-0192

* To subscribe to the TLYC newsletter, visit [http://groups.yahoo.com/group/hobienews/].

* To subscribe to the TLYC newsletter, visit [http://groups.yahoo.com/group/hobienews/].

+

* Webcam: [http://www.mycam-asia.tv/cams/philippines/luzon/batangas-taallake-yc/display_current.php]

* Webcam: [http://www.mycam-asia.tv/cams/philippines/luzon/batangas-taallake-yc/display_current.php]
---
Revision as of 05:33, 21 January 2010


Taal Lake Yacht Club
For mission, objectives, membership, mailing list, contact, and other information, please visit the official website.
Phone: +63-43-773-0192
To subscribe to the TLYC newsletter, visit [1].
Directions: [2]
Webcam: [3]
Hobie Sailing Events & Results
Pictures & Videos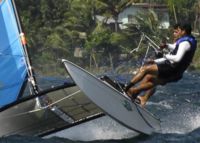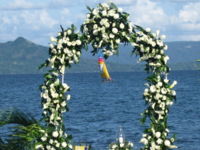 TLYC Hobie Races
Philippine Hobie Challenge
Other Hobie Races
Other Events
Suppliers/Services
Official Philippine Hobie Dealer
Hobie Parts

TLYC [15]
Mark Haswell - +63-2-400-9326

Sail Repair

Nicky Duque - +63-2-712-2402

Hull Repair

TLYC [16]
ACS(Advanced composite systems); Bldg 202 Gridley St, SRF Compound, Subic Bay Freeport Zone, Philippines ; Tel. 2521695, Fax. 2521696 ; accounting@acsi.com.ph

Materials

Polymer Products (Phil) Inc. - Gel-kote, Ortho and Iso resins, Tooling gel kote, tooling resin for mold-making, Vinylester resin, Laminating epoxy resin set, Styrene Monomer MEKP hardener, Cobalt, Fiberglass reinforcement (chopped strand mat, woven roving, woven cloth), Carbon fiber, Release wax, Tools (aluminum rollers, brushes)

Hobie Rental
Accommodations Near TLYC
Taal Lake Environmental Concerns
Tips for Maintaining Your Hobie
Classifieds

For listings, visit [17].
Links
Nearby Yacht Clubs
Weather and Wind Prediction
Stores
Mailing List
Other Hobie Fleets
GPS
Miscellaneous
Coordinates: 14°05′15″N 121°00′24″E 14.08756, 121.00656
Gallery
Pages in category "Asia/Philippines/Batangas/Talisay/Taal Lake Yacht Club/"
The following 6 pages are in this category, out of 6 total.
A